Want to know how to do more with less time?
Don't believe it's possible? Well, it is! Learn more in this in-depth interview with Coach Jo Heather Dodson and Consultant Janet Ickes of "It's time to Excel!"
What will you learn by watching? 
What resources can make a difference.
How managing your time will pay off with less stress and worry.
Ready for coaching?
I hope you've been inspired to learn more about coaching and to share what you're learning with your family and friends. As a credentialed coach, I'm here to help in your journey to "what's next" in your work and life, so contact me today!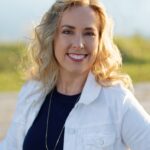 Jo Heather Dodson
is a coach for Christian leaders, entrepreneurs and professionals who are ready for "What's next?" in work and life.  She brings a wealth of experience to the coaching conversation.  Schedule your no-cost call to find out more today!