"Pursuing Your Best Life" is a blog packed with practical tips to help in your journey to live out your God-inspired purpose. If you are looking for inspiration and encouragement, this is the place for you.
"But from there you will seek the Lord your God, and you will find Him if you search for Him with all your heart and all your soul." Deuteronomy 4:28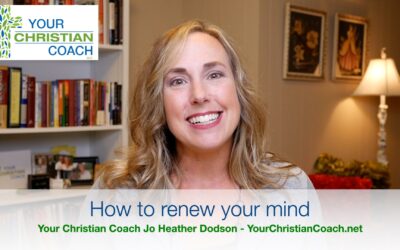 Want to know how to renew your mind? Are you ready to change how you show up in life? It all starts with how you think. Find out how to renew your mind in today's Points to Ponder. Hello, I'm Jo Heather Dodson, Your Christian Coach, helping you discover what God has...
read more